Download GPX und KMZ registrations


To order a GPX registration, please contact us through this form indicating the ID number of the excursion of your interest. . The ID number is visible in the URL, before the name of the tour. Example: https://www.ladinia.it/it/tours/88-falzarego-rifugio-averau-nuvolau-scoiattoli

With a donation you can apply for registrations GPX.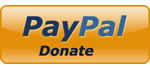 Conditions for the use of the GPS files Ladinia:
The files of the GPS routes cannot be used for commercial use, but exclusively for private use.
The files cannot be manipulated, ceded or sold to a third person.