Dolomites Unesco World Natural Heritage
The most beautiful natural heritage of the world, 231 thousand hectares of paradise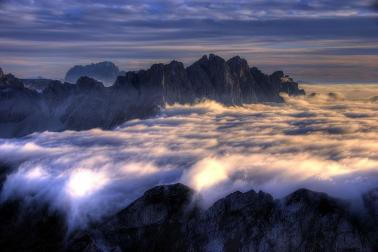 A vast territory extending in the Provinces of Trento, Bolzano, Belluno, Pordenone, and Udine: 231,000 hectares of breathtaking landscapes, an unspoiled landscape composed of green fields, rivers and alpine lakes… The Dolomites: World Natural Heritage. The Dolomites were awarded World Natural Heritage by the UNESCO in Seville on June, 26th 2009.

The Dolomites hold many nature reserves and nature parks; unique paradises, in which the Dolomite flora and fauna are protected. Just to name a few:

The Puez-Odle Nature Park extends on an area of 10,196 hectares and is composed of forests, fields, alpine meadows, grassland, debris and rock walls. A truly fascinating landscape, where colours and the reflections of the sun get filtered between fir trees, larch trees and pine trees, the home of foresters like stag and deer. A specialty in the Puez-Odle Nature Park is the presence of butterflies and beetles, which mainly nest on extended alpine meadows. The unusual Dolomite scenery is completed by animals like common raven and alpine chough.

The Fanes-Senes-Braies Nature Park is one of the biggest parks in South Tyrol (25,680 ha) and is composed of forests, fields, alpine meadows, alpine grassland, debris and rocks. Here you find innumerable species of plants and animals like martens, foxes, deer, chamois and ibex. To be mentioned amongst birds and other species of animals living in the Dolomites are the ermine, the eagle, the marmot, the alpine hare, and the common raven.