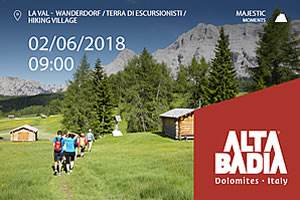 What matters for the half marathon Tru di Pra, is not the speed, but rather, the beauty of the route.
Information and registration until 25/05/2018 at laval@altabadia.org.
The participation fee incl. Starter package is 45,00€.
At 9.00 p.m. concert of "Me and Marie" at the destination of the hiking half marathon.
Ticket 15,00€.